RAMPART THE BRICKS
Rampart the bricks is an ongoing website that collects potential approaches from artist/designer community with a unique visual treatments for trying to contribute as a creative. This project is inspired by The Center for Urban Pedagogy, with the model and the concept of increasing meaningful civic engagement.
Web Flow Design, Digital Media, Responsive Size, May 2021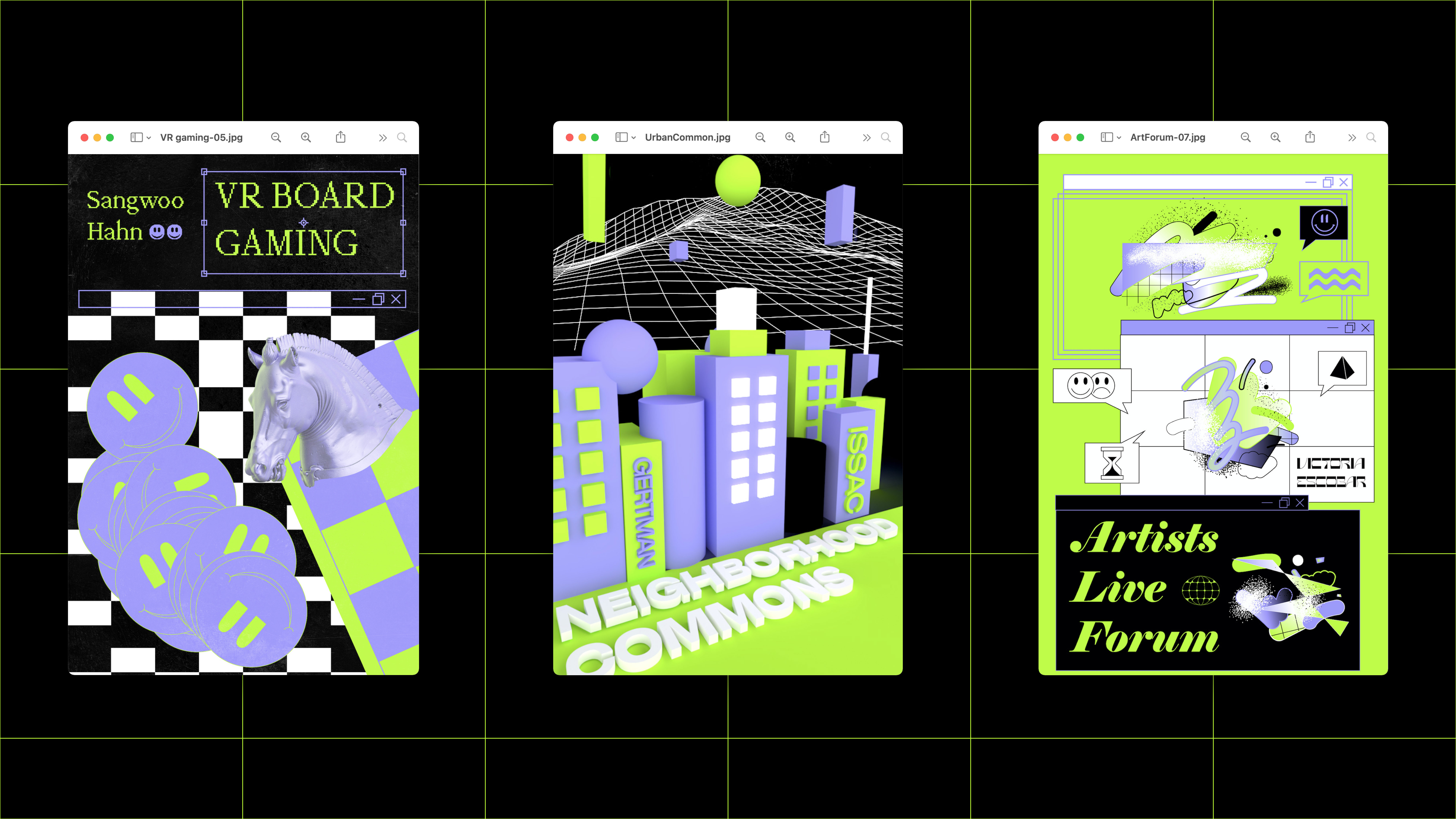 BAM NEXT WAVE 2020
The goal of this project is to design a promotional component for The Next Wave Festival using a bold and practical typographic system. I combined the "X" in the word "next" with my custom typeface and used it as a signature element in a set of booklets. Since "X" means undefined in algebra, it is a perfect representation for TNW Festival 2020– mysterious yet with a lot of surprises.
Publication, Printing Media, 6.5" * 6.5", Dec 2020
POPPERS® EMBASSY
This theoretical museum celebrating John Waters interprets the story of the cult-favorite movie director.
Poppers muscle relaxers were a staple of underground gay clubs and bath houses in the 1970s. Today they are still used by gay men everywhere, primarily for sex. I used them to represent John Waters and his art because they are disturbing, erotic and addictive. My concept museum has two exhibitions: one of Waters' movies and another for his visual art, recently acquired by the Baltimore Museum of Art.
Visual Identity, Digital Media, Dec 2020
THROUGH YOUR BUTTH*LE
"To me, bad taste is what entertainment is all about." Inspired by Waters' famous quote, I designed a narrative exhibition connecting movie characters built on bad taste. Visual elements can be applied with maximum flexibility, so I used forms inspired by human anatomy.
Visual Identity, Digital Media, Dec 2020
RISO PRINTING DECODED



Riso Printing Decoded is an editorial design piece, illustration by Ning Chen.
Publication, Riso Printing, 8" * 10", May 2020